Every client who has followed the Our Sales Coach process has exceeded their goals and gotten over 250% ROI and you can too!
ABOUT US
Our Sales Coach guarantees rapid growth of top-line sales to business owners and independent sales agents. We work with business owners, sales managers, and select salespeople to make sure they are not wasting time on the wrong things, going on bad appointments or giving away free consulting. Instead, we make sure they are working strategic marketing and prospecting plans, meeting with qualified prospects and producing predictable and controllable results. This way they increase the value of the business at the rate they expect.
Ken Cheo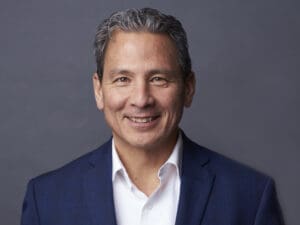 Ken Cheo, is the President of Our Sales Coach. Prior to forming Our Sales Coach, Ken had been training and coaching business owners and salespeople since 2006 as the owner of a Winfree Business Growth Advisors practice. He had enjoyed over 20 years of sales and sales management experience with consistent results growing engineering service and construction companies in the Greater Boston area at rates between 25% and 100%. His broad experience includes assistance in hiring key staff members, coaching and training salespeople, sales, marketing, and new business development. Ken Cheo has participated in speaking engagements and seminars on a variety of sales and marketing related subjects. His goal over the next 5 years is to empower 100 local small to medium-sized business owners to achieve their corporate vision. He also aspires to provide the opportunity to other individuals with a similar passion to help other business owners and experience the rewards from successfully helping others.
Dan Schlossberg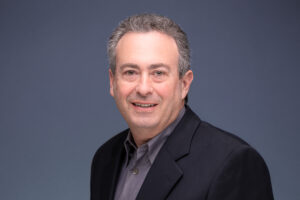 Dan Schlossberg has been providing Training and Coaching for various Our Sales Coach clients for more than 7 years. Dan helps them develop skills to grow their businesses by targeting their best clients, finding the best ways to reach the prospects, and teaching them how to best manage the clients through the sales process. He then coaches them so they keep the process as streamlined as possible, continue to produce and reach higher goals.
Dan Schlossberg has also worked for the last 16 years in the lecture industry doing marketing and consultative sales for world leaders, Nobel Laureates, sports figures, celebrities and business gurus. Prior to that, he spent several years in the media training business finding off the shelf solutions to fit Fortune 500 corporate training needs. He is known for his creative marketing ideas and outside the box solutions. Originally from New York City, he is an avid skier, windsurfer and many years ago was a stand up comedian in the Boston area.
Christine McIntyre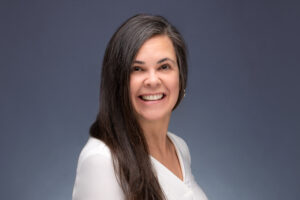 Christine is our Chief Growth Officer and spends her time networking and meeting one on one to identify the challenges companies, sales professionals and small business owners are experiencing in real-time and how it affects them both personally and professionally. She keeps our website current and manages our newsletter and workshops. She provides real-time sales solutions for business owners, sales managers, sales professionals, and service providers.
Christine's passion is focused on helping others be successful through Our Sales Coach training and coaching programs that provide 100% real results.
Before joining Our Sales Coach, Christine worked with several local nonprofits to increase both corporate and community support. Originally from St. Louis, Christine enjoys music, art, running, and history.
Roland Gilbert

Roland started his career as a sales person withina Fortune 1000 company where he eventually became a top performer, winning numerous regional and national sales awards. He later achieved great success in the wireless/telecommunication field and became a powerful business partner to some of the largest wireless and telecommunications companies in the world including Verizon, Alltel, US Cellular Corporation, and many others.
Roland has been a successful entrepreneur since 2009, helping many senior executives, business owners and clergy take theirorganization's to unprecedented levels of success. As a Dale Carnegie certified Trainer and Performance Coach Roland has presented public seminars to thousands of people and developed customized programs for many Fortune 1000 corporations and small and mid-sized firms.
Roland's mission is to coach individuals for intentional, authentic living. This mission is accomplished through workshops, speaking, writing and coaching. For over 10 years he has trained leaders and helped people grow.
Roland's experience includes working with several large manufacturing corporations, hundreds of individuals and groups, and as an active ministry worker of his church. Roland serves on the boards of both the Greater Antelope Valley Chamber of Commerce and Green Thumb AV Youth Program as well as the Internal Vice-Chairman of the Antelope Valley African American Chamber of Commerce.
Roland has three beautiful children: Asanti, Roland Jr and Mr. Ahmad.
Lee Ann Piano 
Lee Ann Piano is a sales enablement expert and John Maxwell leadership coach who has equipped thousands of professionals nationally and internationally for over 20 years. Her experience as an award-winning salesperson, sales trainer and leader in the telecom, software and real estate industries make her a results- driven educator among low, mid and high performing sales groups. Lee Ann delivers forward- thinking, real world, programs that transform sales and leadership performance.