Every client who has followed the Our Sales Coach process has exceeded their goals and gotten over 250% ROI and you can too!
Sales Training and Coaching

Are you unhappy with the rate of your sales growth? Are you or your sales team engaged in the level of activity that will yield the results you need? Are you tired of preparing proposals that amount to little more than unpaid consulting?
Often business owners tell us they feel like they are "winging it or flying by the seat of their pants" because they don't take the time or know how to put together an effective sales plan.
They might enroll themselves or their salespeople in a sales training program, but realize afterwards that they don't have a strategy to fully take advantage of the skills they've learned or they don't feel comfortable with some of the practices or techniques.
As a result, they find themselves falling back into the same activities or bad habits which deliver inconsistent and unpredictable results.
At Our Sales Coach, we help you develop a strategy that makes sense for your business. We also help you apply the strategy, every step of the way, so not only will you be skilled at sales, it becomes second nature. The coaching ensures changed behavior, improved attitude, better relationships and faster results.
You will learn:
• How to clarify who will buy your products and services and why
• How to develop a marketing action plan for lead generation that provides the quantity of leads you need
• How to develop a prospecting plan that will fill your pipeline faster
• How to calculate the formula for the daily, weekly and monthly activity you need for continued growth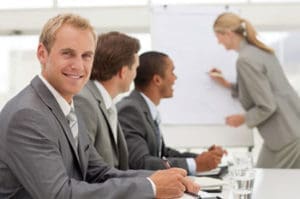 • How to track your leads, activity and results and have the metrics to improve and see how you are improving
• How to find out how buyers make buying decisions in your markets
• How to uncovering the compelling reasons your prospects will do business with you
• How to get commitment from your prospects
• How to get access to the decision makers
• How to identify their budget
• How to discover when they will buy
• How to control the sales process and eliminate wasted time
• How to overcome their internal obstacles in the buying process
• How to build better relationships
• How to identify who really wants to refer you to qualified prospects and help them deliver the quantity you need