Exceed Your Sales Goals by 250%
Get the most from everyone on your sales team
Tailored, results-driven sales training and coaching programs for sales teams
Develop and execute a sales strategy that leads to sustainable growth
Our Sales Coach
Sales Training & Coaching
Our Sales Coach has helped hundreds of sales teams and sales managers reach their full potential. We can help your sales teams increase their win rate, boost efficiency, and build better relationships with clients. Our programs are designed to get the most from everyone on your sales team. Unlock their full potential so they have the biggest impact on achieving your business goals.
Increase Your Success Rate
Maximize Your Sales Team's Effectiveness
Unlock Your Team's Full Potential
Tailored, Results-Driven Sales Training
Sales Training and Coaching Programs
Our Sales Coach provides tailored, results-driven sales training and coaching programs for sales teams and individuals. Your team will have the knowledge and resources they need to apply sustainable practices for consistent, predictable, and continuous results.
Keep your pipeline full with ideal targets
Take the mystery out of following up
Increase the close rate (what if it were doubled?)
Shorten the sales cycle
Time is a salesperson's best asset.  How efficient and effective are they with their time?  Invest in your sales team and watch them reach their full potential.
Attention Sales Team Managers
Get Consistent Sales Results Every Month
Sales Strategy and Management Programs
Strategy and Management Solutions
You have some salespeople that are top producers, some in the middle of the pack and some may be struggling. Know if you are getting the most from everyone on your team. Develop the sales systems and sales processes that can be replicated to produce top producers. Understand what data will clarify where they may be stuck, how efficient they are at each stage of the sales process, and where they can improve. Give them the sales training and coaching they need to stay at the top of their game.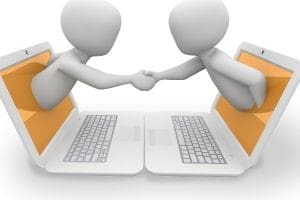 Negotiation is a means to an end, closing the sale. It's the pivotal moment where deals are won or lost, and profits are maximized or minimized. Here's how you can become a master of effective sales negotiation: 1️ - Preparation is your secret...
Client testimonials
See What Our Clients Have to Say
Technical Support International
"We worked with Our Sales Coach for sales training and coaching. Applying the systems and practices learned from Our Sales Coach has helped us to grow our top line sales year after year. When we first came into the program, we were primarily cold calling for appointments. We are now applying a variety of marketing and prospecting channels that has greatly improved our sales efficiency."
Eastern Bank
"We asked Our Sales Coach to work with all of our Branch Managers to better prepare them on developing new commercial relationships as a key goal for 2015 was to increase lending to small businesses. The managers completed online training and then participated in work in groups on applying what they had learned and had monthly group coaching sessions to practice the new behaviors. After 4 months our sales results were significantly higher and the focus and practices Our Sales Coach brought to us helped us achieve the results."
Sweet Grapes, Inc.
"I met Ken Cheo a year ago July when I felt I had hit the ceiling in business development. Leads weren't being realized as sales and cash flow was down. My margin of profit was narrow. Since working with Ken individually and benefitting from his weekly sales classes, my sales are up considerably and cash flow is sustaining my needs for expansion of my business. Ken is easy to work with, keeps me on target, makes me accountable and offers direction, all the things that help grow the business. What he has taught me is invaluable. I would recommend his services to anyone who was serious about increasing sales. He'll help you do just that."